Chile
11 records found, shown 1-11
Skill/Title:
Skills:
Piano Player
Other skills:
Arranger, Researcher, Harpsichord Player, Keyboard Player, Writer
Genre:

Genres:
Classical
Other genres:
Opera
MP Activity:

1%

Summary/Notes:
"Opera coach, accompanist, soloist for any opportunities to make a good music!"
Country:
CHILE
Telephone:
56-99-8746144
Website:
www.svetlanakotova.cl
---
Added: Jun 19, 2006
Updated: Apr 30, 2008
Last logged: Dec 14, 2013
Skill/Title:
Skills:
Saxophone Player
Other skills:
Arranger, Composer, Conductor, Singer, Teacher, Flute Player
Genre:

Genres:
World
Other genres:
Classical, Classical/Contemporary, Country, Early Music, Jazz, Latin, Opera, Pop, R&B/Soul, Reggae, Traditional, Vocal, Other...
Gender:
Male
Address:
LEONOR CEPEDA 952
City:
Santiago De Chile
ZIP/Postal Code:
8320000
State/Province:
REGION METROPOLITANA
Country:
CHILE
Website:
youtu.be/3Ej-Avhdgw4
---
Added: Jan 23, 2020
Updated: Jan 28, 2020
Last logged: Feb 13, 2020
Skill/Title:
Skills:
Computer Music Composer
Other skills:
Arranger, Composer, Lyricist, Drums Player, Guitar Player, Keyboard Player, Piano Player, Voice Player, Other...
Genre:

Genres:
Soundtrack/Film Music
Other genres:
Classical, Classical/Contemporary, Contemporary, Electronic, Folk, Hip-Hop/Rap, Jazz, Latin, Metal, Pop, Reggae, Rock, Vocal, Other...
Gender:
Male
Country:
CHILE
Website:
www.youtube.com/watch?[...]
---
Added: Mar 14, 2019
Updated: Mar 14, 2019
Last logged: Mar 23, 2019

Skill/Title:
Skills:
Drums Player
Other skills:
Teacher, Percussion Player
Genre:

Genres:
Pop
Other genres:
Alternative, Christian, Contemporary, Country, Dance, Electronic, Folk, Gospel Music, Jazz, Latin, R&B/Soul, Rock, Soundtrack/Film Music, World, Other...
Gender:
Male
Address:
Av Grecia 2838, Santiago centro.
City:
Santiago
ZIP/Postal Code:
8150215
State/Province:
Santiago
Country:
CHILE
Website:
www.instagram.com/erichdrums
---
Added: Apr 12, 2016
Updated: Dec 25, 2020
Last logged: Mar 5, 2021

Skill/Title:
Skills:
Piano Player
Other skills:
Arranger, Composer, Computer Music Composer, Conductor, DJ, Lyricist, Other... Player, Singer, Researcher, Teacher, Accordion Player, Bass Player, Drums Player, Guitar Player, Harmonica Player, Keyboard Player, Percussion Player
Genre:

Genres:
World
Other genres:
Alternative, Blues, Contemporary, Hip-Hop/Rap, Jazz, Latin, Pop, R&B/Soul, Reggae, Rock, Traditional, Vocal
Gender:
Male
Address:
Teniente Pinto 46 Valparaiso, Chile
City:
Valparaiso
ZIP/Postal Code:
2340000
State/Province:
Valparaiso
Country:
CHILE
Website:
facebook.com/jorge.f.varas
Other Website:
cl.linkedin.com/in/jorgefloresvaras
Skype:
audio71
---
Added: Sep 27, 2014
Updated: Oct 1, 2014
Last logged: Aug 9, 2019

Band/Ensemble:
Instrumental & Vocal Duo
Details:
saxo, voice, saxophonist, singer, duo, music, piano bar
Genre:

Genres:
Pop
Other genres:
Dance, Jazz, R&B/Soul, Soundtrack/Film Music, Other...
Address:
santo domingo 664 depto 1411 A
City:
Santiago
ZIP/Postal Code:
8320066
State/Province:
santiago
Country:
CHILE
Cell. Phone:
+56967218539
Website:
www.belenrobert.com
Other Website:
www.belenrobert.cl
---
Added: Sep 1, 2014
Updated: Mar 2, 2017
Last logged: Mar 2, 2017
Skill/Title:
Skills:
Saxophone Player
Other skills:
Arranger, Composer, Computer Music Composer, Researcher, Clarinet Player, Flute Player
Genre:

Genres:
Jazz
Other genres:
Alternative, Blues, Classical, Classical/Contemporary, Contemporary, Electronic, Folk, Latin, Pop, R&B/Soul, Reggae, Rock
Gender:
Male
City:
Santiago
Country:
CHILE
Cell. Phone:
+56996134507
---
Added: Mar 22, 2012
Updated: Mar 22, 2012
Last logged: Mar 22, 2012
Skill/Title:
Skills:
Guitar Player
Other skills:
Computer Music Composer, Other... Player, Musicologist, Bass Player, Double-Bass Player, Keyboard Player, Piano Player, Viola Player, Violin Player
Genre:

Genres:
Rock
Other genres:
Alternative, Classical, Latin, New Age, Pop, Soundtrack/Film Music
Address:
camilo.rosa@hotmail.com
City:
Providencia
State/Province:
Santiago
Country:
CHILE
Website:
www.youtube.com/collisiondream16
Other Website:
www.twitter.com/camiiloo_
---
Added: Jan 5, 2011
Updated: Jan 7, 2011
Last logged: Jan 14, 2016
Skill/Title:
Skills:
Writer
Genre:

Genres:
Electronic
Summary/Notes:
"Considered as one of the best DJs and respected of Chile. Dj zetti creates a climax that is special in its gigs. In his sets he mixes the best available technology With more than 15 years of experience as professional dj. " He conducted the program ""
Address:
del rey # 182 maipu
City:
Santiago
ZIP/Postal Code:
9275076
State/Province:
santiago
Country:
CHILE
Telephone:
+56025353056
Cell. Phone:
+56978900847
Other Telephone:
+560987266566
Website:
www.myspace/djzetti
MSN:
zetti_inthemix@hotmail.com
---
Added: Aug 19, 2010
Updated: Aug 19, 2010
Last logged: May 27, 2012
Skill/Title:
Skills:
Copyist
Genre:

Genres:
Other...
Summary/Notes:
"Copyist, composer, arranger, lyricist, singer and multi instrumentist of chilean music, I work for the humanization of the world."
Address:
Almirante Latorre 571
Country:
CHILE
Telephone:
562 6710619
---
Added: Jan 5, 2008
Updated: Jan 5, 2008
Last logged: Nov 7, 2011
Skill/Title:
Skills:
Conductor
Other skills:
Trumpet Player
Genre:

Genres:
Classical
Other genres:
Jazz
Gender:
Male
Summary/Notes:
"Iam trumpet player and wind band/orchestra conductor"
Address:
Santiago Chile
Country:
CHILE
Yahoo!:
jj
---
Added: Jan 13, 2007
Updated: May 17, 2012
Last logged: Sep 16, 2012
---

Narrow by Genre:
Narrow by Skill/Title:
Narrow by Instrument:
Narrow by Ensemble:
Narrow by Category:
Narrow by Gender:

Featured Service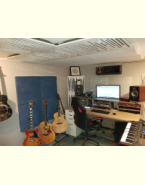 Sel Sync Sound
Mix & Mastering Service
"MIX AND MASTER YOUR SONG FOR FOR $100-in 2days"
Featured websites
High quality classical sheet music to download instantly.
Features
---
Enjoy the Forums
Testimonials
"Musicians Page is a Great Site .. Its a mind boggling idea and a unique opportunity for musicians and employers to meet on common platform! A great thought! A Great endeavor and highly beneficial to all!"
Agency
Security Seals