Viola da Gamba
11 records found, shown 1-11

Skill/Title:
Skills:
Cello Player
Other skills:
Singer, Teacher, Viola da Gamba Player
Genre:

Genres:
Classical
Other genres:
Alternative, Classical/Contemporary, Early Music, Electronic, Rock, Soundtrack/Film Music, Vocal
Gender:
Female
MP Activity:

1%

City:
Madrid
Country:
SPAIN
---
Added: Sep 22, 2009
Updated: Feb 4, 2019
Last logged: yesterday @ 10:35am
Skill/Title:
Skills:
Viola da Gamba Player
Genre:

Genres:
Metal
Gender:
Female
---
Added: Jul 13, 2016
Updated: Jul 13, 2016
Last logged: Jul 13, 2016
Skill/Title:
Skills:
Viola da Gamba Player
Genre:

Genres:
Early Music
Gender:
Male
---
Added: Jun 10, 2013
Updated: Jun 10, 2013
Last logged: Aug 6, 2015
Skill/Title:
Skills:
Viola da Gamba Player
Genre:

Genres:
Jazz
Gender:
Female
---
Added: Sep 1, 2011
Updated: Sep 1, 2011
Last logged: Sep 1, 2011

Skill/Title:
Skills:
Singer
Other skills:
Computer Music Composer, DJ, Viola da Gamba Player
Genre:

Genres:
Jazz
Other genres:
Alternative, Country, Dance, Pop
Gender:
Female
City:
Batam
ZIP/Postal Code:
254241
State/Province:
Riau
Country:
INDIA
Website:
fingerlakesearthfirst.org
Other Website:
jutawan228.blogspot.com
---
Added: Apr 10, 2020
Updated: Apr 12, 2020
Last logged: Apr 12, 2020
Skill/Title:
Skills:
Bagpipes Player
Other skills:
DJ, Lyricist, Singer, Musicologist, Researcher, Accordion Player, Bandoneon Player, Banjo Player, Percussion Player, Piccolo Player, Recorder Player, Timpani Player, Trombone Player, Tuba Player, Viola da Gamba Player, Violin Player, Other...
Genre:

Genres:
Jazz
Other genres:
Blues, Classical/Contemporary, Dance, Gospel Music, Latin, New Age, Pop, Reggae, Rock, Traditional, World
Gender:
Male
City:
Geneve
State/Province:
Geneve
Country:
SWITZERLAND
Website:
louder.me
Other Website:
twitter.com/followlouderme
Other Website:
www.facebook.com/followlouderme
Other Website:
www.instagram.com/followlouderme
---
Added: Aug 1, 2019
Updated: Sep 4, 2019
Last logged: Sep 4, 2019
Skill/Title:
Skills:
Saxophone Player
Other skills:
Arranger, Composer, Computer Music Composer, Conductor, Copyist, Singer, Musicologist, Researcher, Teacher, Writer, Accordion Player, Bagpipes Player, Drums Player, Flute Player, Guitar Player, Harmonica Player, Harp Player, Horn Player, Viola Player, Viola da Gamba Player, Violin Player, Voice Player
Genre:

Genres:
Hip-Hop/Rap
Other genres:
Blues, Christian, Contemporary, Dance, Electronic, Folk, Gospel Music, Jazz
Gender:
Female
---
Added: Jul 24, 2018
Updated: Jul 24, 2018
Last logged: Aug 4, 2018
Skill/Title:
Skills:
Other...
Other skills:
Arranger, Composer, Computer Music Composer, Conductor, Copyist, DJ, Lyricist, Singer, Musicologist, Researcher, Teacher, Writer, Accordion Player, Bagpipes Player, Bandoneon Player, Banjo Player, Bass Player, Bassoon Player, Cello Player, Clarinet Player, Double-Bass Player, Drums Player, Flute Player, Guitar Player, Harmonica Player, Harp Player, Harpsichord Player, Horn Player, Lute Player, Mandolin Player, Oboe Player, Organ Player, Percussion Player, Piano Player, Piccolo Player, Recorder Player, Saxophone Player, Timpani Player, Trombone Player, Trumpet Player, Tuba Player, Veena Player, Viola Player, Viola da Gamba Player, Voice Player
Genre:

Genres:
Other...
Other genres:
Alternative, Blues, Christian, Classical, Classical/Contemporary, Contemporary, Country, Dance, Early Music, Electronic, Folk, Gospel Music, Hip-Hop/Rap, Jazz, Latin, Metal, Opera, Pop, R&B/Soul, Reggae, Rock, Soundtrack/Film Music, Traditional, Vocal, World
Gender:
Female
Address:
Delhi NCR
City:
Delhi
ZIP/Postal Code:
110001
State/Province:
California
Country:
UNITED STATES
Telephone:
995-430-422
Website:
www.missneha.com
Other Website:
www.missneha.com/call-girl-in-delhi.html
Other Website:
www.missneha.com/rates.html
---
Added: May 5, 2018
Updated: May 5, 2018
Last logged: May 26, 2018

Skill/Title:
Skills:
Guitar Player
Other skills:
Arranger, Composer, DJ, Singer, Musicologist, Researcher, Teacher, Writer, Bass Player, Drums Player, Keyboard Player, Lute Player, Piano Player, Viola Player, Viola da Gamba Player, Violin Player, Voice Player, Other...
Genre:

Genres:
Classical
Other genres:
Classical/Contemporary, Contemporary, Dance, Early Music, Electronic, Folk, Gospel Music, Hip-Hop/Rap, Jazz, Latin, Metal, Opera, Pop, R&B/Soul, Rock, Soundtrack/Film Music, Traditional, Vocal, Other...
Gender:
Male
Address:
1417 embercrest dr
City:
Midlothian
ZIP/Postal Code:
76065
State/Province:
Texas
Country:
UNITED STATES
Telephone:
817-253-7996
Cell. Phone:
817-253-7996
Website:
Check out His Magiusty on ReverbNation www.reverbnation.com/open_graph/artist/[...]
Other Website:
https:/m.facebook.com/[...]
.Mac:
Magius
---
Added: Nov 20, 2016
Updated: Sep 3, 2017
Last logged: Jan 2, 2020

Skill/Title:
Skills:
Viola Player
Other skills:
Arranger, Composer, Teacher, Viola da Gamba Player
Genre:

Genres:
Classical
Gender:
Female
---
Added: Apr 23, 2014
Updated: Jan 30, 2017
Last logged: Oct 20, 2019
Band/Ensemble:
Instrumental & Vocal Duo
Details:
D. Cernuto viola da gamba e voce, C. Sportato arciliuto
Genre:

Genres:
Early Music
Address:
info@dolciaccenti.it
City:
Vicenza
State/Province:
Vicenza
Country:
ITALY
Website:
www.dolciaccenti.it
---
Added: Dec 16, 2008
Updated: Oct 31, 2010
Last logged: Apr 9, 2011
---

Narrow by Genre:
Narrow by Skill/Title:
Narrow by Ensemble:
Narrow by Gender:
Narrow by Country:

Featured Service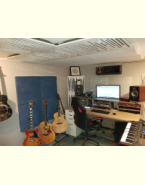 Sel Sync Sound
Mix & Mastering Service
"MIX AND MASTER YOUR SONG FOR FOR $100-in 2days"
Featured websites
High quality classical sheet music to download instantly.
Who's Online Now...
Guests: 130 Members: 3

---

---
Features
---
Enjoy the Forums
Testimonials
"We are a music duo and we received great help from Musicians Page. I think this is a great opportunity for all musicians!"
Instrumental & Vocal Duo
Security Seals